Current News & Opinion
Ron Paul's Presidential Campaign is Conservative but Anti-war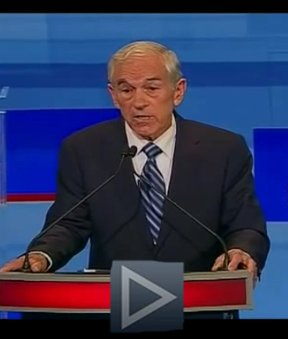 Jon Stewart Skewers the Media for Ignoring Ron Paul Campaign
---
Ron Paul gives antiwar speech at Republican leadership conference
Congressman Ron Paul gave an antiwar speech at the conference on April 10, 2010, and then was voted second place (one vote behind first place) by the Republican activist attendees in the Presidential straw poll. Here is an excerpt of his speech:
"No matter how badly you would like to have them, all empires end, not because they're defeated militarily. All empires end for financial reasons and that is what the markets are telling us today.



"Besides, if you want a strong national defense, it should be designed for defense, not to support preventative wars and not to support wars that are undeclared. Don't you think it's rather conservative to say, 'Oh, it's good to follow the Constitution except for war! Let the Presidents go to war anytime they want!'.

"I would say that if you want go to war, only Congress can declare the war. Declare the war, know who the enemy is and go fight and win it and get out of there!

"And also, politically, it's much easier and it makes a lot more sense to cut the militarism and the bases overseas than it is to cut child welfare here at home. There's just so much room for that and I don't hesitate for a minute because I know we would be stronger for it."

"...Twenty years, the French and the Americans trying to tell the Vietnamese how to be westernized totally failed at a fantastic, horrible cost to us and now we have won more in peace than we have ever won in war because they're trading partners, we travel over there, their president comes over here, we can do better with peace than with war."
---
Dershowitz calls for 3-month settlement freeze in E Jerusalem



Harvard prof. Alan Dershowitz is a frequent defender of Israeli government policies, but in a recent interview in Haaretz he reiterated his opposition to Israeli settlements and urged Israel to announce a 3-month settlement freeze in East Jerusalem as a gesture to restart Israeli-Palestinian negotiations. Press "continue" for the text of the interview.
---
Clinton Calls for Israel to Do More for Peace
---
NY Times says Obama Links Israeli-Palestinian Peace to US National Security
---
Brzezenski and Solarz Call for Obama to Make Bold Initiative for Two-State Solution
---
Cong Payne on J Street delegation to Israel, W Bank and Jordan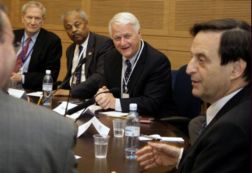 R-L: Israeli Deputy PM Dan Meriodr, Rep William Delahunt, Rep Donald Payne and Churches for Middle East Peace exec dir Warren Clark

Email from J Street exec dir Jeremy Ben-Ami

Feb 19, 2009 -- I've just landed in the US following an exhilarating week leading a delegation of five members of Congress to Israel, Jordan and the Palestinian Authority. [1]
The trip, sponsored by the J Street Education Fund, exposed key friends of Israel in Congress to complexity on the ground, to divergent opinions and to first-hand controversy.
---
A Moment to Celebrate
---
US Support for Israeli-Palestinian Peace

-- Speech by Rep. Gary Ackerman

-- Letter by Sen. Diane Feinstein and 31 other Senators

-- Statements by Secretary of State Hillary Clinton



---
Calls for Gaza Cease Fire
---
Americans for Peace Now Praises Congressional Gaza Resolutions


[Jan 12, 2009] This week both houses of Congress passed non-binding resolutions regarding the current crisis in Israel and Gaza. Commenting on the resolutions, Americans for Peace Now (APN)President and CEO Debra DeLee said:

Peace Now activist in Jerusalem puts
up poster 'This is the time to stop!'

"Since the beginning of this crisis, APN has been calling for U.S. leadership and engagement to end the hostilities and achieve a ceasefire that will be both durable and sustainable. Unfortunately, to date the Bush Administration's efforts have been lacking.

"Earlier this week, we sent a message to Congress, telling members that what Israel needs now is not just expressions of support and solidarity, but active U.S.-led diplomacy to end the fighting.

"We hope that with the passage of these resolutions, which contain explicit calls for the Administration to work actively to support precisely the kind of ceasefire we have been advocating, the Bush Administration will finally decide to get serious.

"APN this week also urged Congress to recognize that even the most durable, sustainable ceasefire is not an alternative to a diplomatic process that seeks to deal with the core issues of the Israeli-Palestinian conflict, which is, at its heart, a political conflict. In the absence of a credible effort to reach a long-term solution that meets the needs and aspirations of both sides, extremists will inevitably draw popular support and will invariably resort, once again, to violence.

"We hope that the strong statement of Congressional support for the Israeli-Palestinian peace process contained in these resolutions signals Congress' readiness to support President-elect Barack Obama in launching a new era of sustained, serious, U.S.-led efforts to achieve Israeli-Palestinian peace and to establish two states, Israel and Palestine, living side-by-side in peace and with security."
___________________________
APN is a Jewish, Zionist organization dedicated to enhancing Israel's security through peace and to supporting the Israeli Peace Now movement.
___________________________
Click for JTA report on Congressional consultation of APN views on resolutions. Click HERE for Youtube video of Tel Aviv peace demonstration Jan 10, 2009.

---
Congress Consults with APN on Gaza Resolutions
---
2,225 US soldiers call for Iraq withdrawal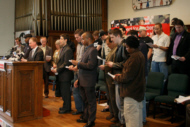 More than 2,000 active-duty, Guard and reserve members have signed a letter calling for Congress to end the war in Iraq.


The letter is being circulated online as an Appeal for Redress.
The letter contains just three sentences:


"As a patriotic American proud to serve the nation in uniform, I respectfully urge my political leaders in Congress to support the prompt withdrawal of all American military forces and bases from Iraq. Staying in Iraq will not work and is not worth the price. It is time for U.S. troops to come home."
Click for
transcript
of antiwar GIs on "60 Minutes" Feb 25, 2007.
---
Reports Question Democrats' Pledge of
No Blank Checks for Iraq
December 15, 2007 -- News reports suggest the Democratic leadership in Congress may be planning to provide $70 billion for the Iraq war without a withdrawal timetable, despite recent pledges by leading Democrats that there will be no more "blank checks" for Iraq.
In his Saturday radio address, President Bush said, "This week Congress considered a defense authorization bill. An authorization bill is a pledge to spend money. Under such a bill, Congress will make a promise to fund our troops in combat. But a congressional promise -- even if enacted -- does not pay the bills. It is time for Congress to provide our troops with actual funding."
In November, Senate Majority Leader Harry Reid said, "He damn sure is not entitled to having this money given to him just with a blank check," and further that "Americans need someone fighting for them taking on this bully we have in the White House."
---
NJ Senators Vote to End the War,
House of Reps Stands Up to Bush Veto

On May 16, 2007 New Jersey's two senators Frank Lautenberg and Bob Menendez joined 27 other Senators to vote for the Feingold-Reid amendment to withdraw US troops from Iraq by March 31, 2008.

Senator Menendez was also one of only 9 Senators to vote against an amendment that calls upon the Senate to complete a war funding bill by May 28, 2007.

Thanks to our Senators for standing up for peace, and especially Senator Menendez for his courageous vote against the unnecessarily tight deadline for a spending bill!

And thanks to everyone who made phone calls in support of the Feingold amendment!

For details about the amendments and the votes click HERE.
MoveOn targets Senator Levin for voting against the Feingold amendment.
______________________________
HOUSE RESPONSE TO PRESIDENT'S VETO

On May 10, 2007, the House voted to provide only 2-3 months of Iraq war funding requested by President Bush and mandated another vote in July on whether to allocate all funds toward withdrawal of US troops in 180 days.
The bill, HR 2206 was approved 221-205 with both Congressman Payne and Pascrell voting YES. Congressman John Murtha was one of the primary authors of the bill. The bill would provide $42.8 billion in immediate funds but would require President Bush to report to Congress on numerous benchmarks in July, followed by a vote by Congress on whether to allocate all funds to withdrawal, before the remaining $52.8 billion requested would be released. Bush has promised to veto the bill.
Just prior to passage of HR 2206, the House voted down HR 2237 introduced by Rep. James McGovern of Massachusetts. This bill would have withdrawn all US troops and defense contractors (with some exceptions) within 180 days. The vote was 171 for and 255 against. This is the strongest bill to end the war voted on in Congress and the size of the yes vote is extremely encouraging. Congressmen Payne and Pascrell also voted YES on this bill as well.

---
Responses to SMPA Questionnaire by South Orange Board
of Trustees Candidates for May 8, 2007 Election

---
US troops in Iraq say: "Withdraw in 2006"

An overwhelming majority of 72% of American troops serving in Iraq think the U.S. should exit the country within the next year, and nearly one in four say the troops should leave immediately,a new Le Moyne College/Zogby International survey shows.





---
Lt. General Odom's 6 Brutal Truths about Iraq
Six brutal truths about Iraq
by retired Lt. General William Odom
http://niemanwatchdog.org/index.cfm?fuseaction=background.view&backgroundid=00146
Mythologies about the war in Iraq are endangering our republic, our rights, and our responsibilities before the world. The longer we fail to dispel them, the higher price we will pay. The following six truths, while perhaps not self-evident to the American public, are nevertheless conspicuously obvious to much the rest of the world.
Truth No. 1: No "deal" of any kind can be made among the warring parties in Iraq that will bring stability and order, even temporarily.
Ever since the war began to go badly in the summer of 2003, a mythology has arisen that a deal among Shiites, Sunnis and Kurds
---
Talk by Paul Surovell: "How to Be About Peace. What's Right and What's Wrong with the Peace Movement."
---
William F Buckley: "The Kernel Here is the Acknowledgment of Defeat"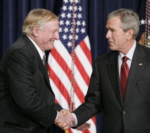 IT DIDN'T WORK
By William F. Buckley
The National Review Friday 24 February 2006

"I can tell you the main reason behind all our woes - it is America." The New York Times reporter is quoting the complaint of a clothing merchant in a Sunni stronghold in Iraq. "Everything that is going on between Sunni and Shiites, the troublemaker in the middle is America."
One can't doubt that the American objective in Iraq has failed. The same edition of the paper
---
Francis Fukuyama: After Neoconservatism
"The so-called Bush Doctrine that set the framework for the administration's first term is now in shambles."
---
Poll of Iraqis: 70% Want US Exit Timetable
A January poll of 1,150 Iraqis by the Univ of Maryland's Program on Intl Policy Attitudes found that 70% of Iraqis want the US to set a timetable for withdrawal, of which 35% want a 6-month timetable and 35% want a withdrawal over 2 years.
---
Al Levin, Fighter for Peace and Justice
---
LA Times / Bloomberg Poll of Americans: 53% War Not Worth It
---
Murtha says: "Iraqis Are Against Our Occupation"

The Philadelphia Inquirer reported Congressman John Murtha's response to a speech by President Bush in Philadelphia on 12-12-05 as follows:
Murtha said the United States is seen as an occupier by Iraqis, and, being in Philadelphia, he drew a comparison to the American Revolution. He said that if the French had
---
Rafi Dajani on Hamas
---
The American Task Force on Palestine, Americans for Peace Now React to Hamas Election Victory
---
Catholic and Methodist Bishops Pass Resolutions on Iraq
Here are links to the Catholic Bishops Resolution and the Methodist Bishops Resolution
---
Brzezinski Says Bush "Victory or Defeat in Iraq" is False Choice
---
Seymour Hersh Says Murtha Speaks for Generals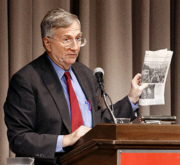 In the following interview with Amy Goodman, Seymour Hersh says among other things that (1) Congressman Murtha's call for withdrawal from Iraq is really a message from Army generals who are speaking though Murtha and (2) if Bush pulls out US forces he will support the Iraqi army with Air Force bombing strikes that will devastate the country.
---
Ray McGovern on Meeting of Iraqi Factions
---
Rumsfeld tells media: Don't use term "insurgents."
Click HERE for Defense Secretary Rumsfeld's statement that media should call insurgents "terrorists."
---
Army says 28% of Iraq Veterans Have
Serious Medical, Psychological Problems
Click HERE for the Time Online article about the Army study of soldiers who have returned from Iraq.
---
Rafi Dajani: How Abbas Can Stop the Violence

Hear Rafi Dajani and Mark Rosenblum at the Woman's Club of Maplewood Monday November 7th from 7:30 to 9:30 pm. Click HERE for a recent article by Rosenblum


[from the Daily Star (Lebanon) 10-25-05]
---
Mark Rosenblum: Gaza and West Bank Need Help

"The West Bank Connection"

by Mark Rosenblum, founder and policy director of Americans for Peace Now

[This article was reprinted in the Daily Star on Oct 12, 2005 and by United Press International on Oct 14, 2005]

The Forward / September 2, 2005
President Bush was right on the money when he lauded Israeli Prime Minister Ariel Sharon for "having made a very tough decision" to carry out the evacuation of settlements from Gaza and the northern West Bank, a bold choice of demography (i.e., a Jewish state) over geography (i.e., the Land of Greater Israel). Indeed, Sharon's decision cost him
---

Former Commerce official puts cost of Iraq and Afghan wars at $1.3 trillion by 2010
Harvard Kennedy School lecturer Linda Bilmes, writing in the NY Times, estimates total costs of the war in Iraq and Afghanistan could reach $1.3 trillion in 5 years, if disability payments for injured soldiers, interest costs and the impact of higher oil prices are included.
Bilmes estimates a total cost from March 2003 to July 2010 at $1.3 trillion as follows: $718 billion operational costs | $315 billion health care and disability costs | $220 billion in increased deficit financing (interest) costs | $119 billion cost from increases in the cost of oil.
---
Sen Feingold Says Troops Out by End of 2006
Feingold Proposes Target Time For Completion Of Military Mission In Iraq; Says Senators Must Break "Taboo" On Discussing Timing Of End Of Mission
Proposes Gradual Troop Drawdown with Target Completion Date of December 31, 2006
PRESS RELEASE August 18, 2005
Marquette, WI -- U.S. Senator Russ Feingold today, at a local Listening Session in Marquette, Wisconsin, proposed a target timeframe for the completion of the military mission in Iraq and suggested December 31, 2006 as the target date for the completion of the withdrawal of American troops from Iraq.
In June, Feingold introduced a resolution calling for the President to clarify the military mission in Iraq, lay out a plan and timeframe for accomplishing that mission, and publicly articulate a plan for subsequent troop withdrawal. Because of the Administration's recent flurry of conflicting signals about the duration of U.S. troop deployments, Feingold said he feels obligated to help jump start that process by proposing a specific goal for bringing U.S. forces home from Iraq.
The former chief of Australia's armed forces, General Peter Cosgrove, recently argued that the foreign troop presence was fueling terrorist activity in Iraq, and called for foreign troops to be out of Iraq by the end of 2006. "Those remarks were constructive, and we need to be having this discussion here at home. I am putting a vision of when this ends on the table in the hope that we can get the focus back on our top priority and that is keeping America and the American people safe," Feingold said.
Feingold has argued that this kind of clarity, combined with an effective reconstruction effort and constructive assistance to the political process, could help the U.S. to:
---

Houston Chronicle Editorial on Cindy Sheehan
Friday, August 12, 2005

Mother of Peace

Nothing is more emblematic of American democracy than the idea of one person standing up for his beliefs and in the process becoming the catalyst for a national debate. In the arena of civil rights, Rosa Parks' refusal to sit in the back of a Montgomery, Ala., bus was such an act. During the Vietnam War, Daniel Ellsberg's decision to give the media the Pentagon Papers detailing the secret history of U.S. involvement in Southeast Asia was another.

Now Californian Cindy Sheehan's August vigil on a sweltering roadway near President Bush's Crawford ranch has given a human voice and face to the revulsion of the carnage in Iraq.
---
Marine Lance Cpl Edward "Augie" Schroeder
Columbia High School Graduate
Killed in Iraq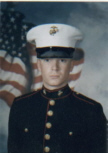 Left photo courtesy of Maplewood Online.

An AP story in the Akron Beacon reports:
Rosemary Palmer wouldn't let her son play with guns when he was little, and she certainly didn't want him involved in the military.
"He was persuaded that if he joined the Marines, he would get a new sense of purpose," said Palmer, who found out Wednesday that her 23-year-old son, Lance Cpl. Edward Schroeder, died in a roadside explosion.
---
Military Families Join Cindy Sheehan in Texas
8/9/2005
More members of Gold Star Families for Peace (GSFP) and Military Families Speak Out (MFSO) are traveling to Texas to join the protest outside of President Bush's ranch in Crawford, Texas,
---
Lance Armstrong Compares
Funds for War vs Funds for Cancer




USA Today quotes Tour de France champion Lance Armstrong on the discrepancy between funding on Iraq vs Cancer Cures:
"Funding is tough to come by these days," he says. "The biggest downside to a war in Iraq is what you could do with that money. What does a war in Iraq cost a week? A billion? Maybe a billion a day? The budget for the National Cancer Institute is four billion. That has to change. It needs to become a priority again.
"Polls say people are much more afraid of cancer than of a plane flying into their house or a bomb or any other form of terrorism. It is a priority for the American public."
---
AFL-CIO calls for Rapid Return of US Troops in Iraq
The AFL-CIO passed a on July 26, 2005, which calls for a rapid return home of US troops in Iraq. Click for the text of the resolution.
---
Seymour Hersh: Iraq election had 30,000 polling places, but only 8,000 poll watchers




Investigative journalist Seymour Hersh reports in this week's issue of The New Yorker that President Bush authorized covert plans last year to support the election campaigns of Iraqi candidates and political parties with close ties to the White House.

Hersh's article cites unidentified former military and intelligence officials who said the administration had gone ahead with covert election activities in Iraq that "were conducted by retired CIA officers and other nongovernment personnel, and used funds that were not necessarily appropriated by Congress." Hersh was interviewed by Amy Goodman of Democracy Now!


AMY GOODMAN: We're joined on the line now by Pulitzer Prize-winning reporter, Seymour Hersh, author of the piece. Welcome to Democracy Now!

SEYMOUR HERSH: Hi.
AMY GOODMAN: It's great to have you with us. Well, can you explain exactly what you found?
SEYMOUR HERSH: Yeah. What I found was about a year's worth -- the election took place as you know this January. It was scheduled initially to take place in December, and from my -- I would say from February of last year, 2004, on until the election, we're talking eleven-and-a-half months or so, there was an enormous concern inside the White House and the Pentagon among the [inaudible] the neoconservatives in the Pentagon about what's going to happen, because in February of 2004, we agreed -- the Bush administration agreed with Ayatollah Sistani, the leader of the -- the religious leader of the Shiites, many Shiite factions, in one man, one vote.
---
Iraq Shiites Petition for US Withdrawal



Iraq Shiites say 400,000 of 1 million signatures have been gathered.

Mon Jul 11, 3:29 PM ET
BAGHDAD (AFP) - (summary) Radicals within Iraq's Shiite majority community launched a petition for the withdrawal of US-led troops, which they said was drawing support from across the sectarian divide.
---
WP / ABC Poll on Iraq Details US Views
A majority of the US public thinks the war in Iraq was a mistake (53-46) a larger majority thinks the number of US casualties is unacceptable (69-29), but an even larger majority thinks the Iraqi people will be better off in the long run as a result of the war (74-20).

Portions of the poll can be viewed in the Documents section of this website (in three parts): Part 1 | Part 2 | Part 3.
---
Letter in NYT from American Task Force on Palestine pres
In the July 15, 2005 edition of the NY Times the following letter by the president of the American Task Force on Palestine appears:

Thomas L. Friedman writes that in supporting Israel's planned withdrawal from Gaza, the "New Israeli Center" is confronting extremism within Israeli society, especially the settler movement, and that "the struggle in Israel today is a microcosm of what needs to happen in this whole region." A similar struggle has been taking place among Palestinians.
---
Tom Hayden's Iraq Exit Plan
---
NJPA Dir Madelyn Hoffman interview on trip to Afghanistan
NorthJersey.com features an interview with NJ Peace Action director Madelyn Hoffman, recently returned from a fact-finding tour of Afghanistan.
---
Gallup Poll Finds 51-44 Percent for Exit Strategy



A CNN / USA Today / Gallup poll released on June 27, 2005, found 51% of Americans want to see the US set a timetable for removal of troops from Iraq, versus 44% who said they are willing to see US troops in Iraq for "several more years." 53% said they thought the invasion of Iraq was a mistake, 46% said it was the right thing to do.

The poll was released on the eve of President Bush's nationally-televised speech from Fort Bragg, NC.

The poll also found that 46% of Americans believe the war has made the US less safe, versus 43% who believe it has made us safer.
---
57% of Americans Say Iraq War "Not Worth It"



A CNN-Gallup poll taken April 29-May 1, 2005, found 57% of Americans believe the current situation in Iraq is not worth going to war over,
---
Nonviolent Opposition in Iraq to US Occupation
The April 10, 2005 demonstration in Baghdad of 300,000 people inaugurated a nonviolent opposition movement among Iraqis to the US occupation.
While most US newspapers reported "tens of thousands" at the Baghdad demonstration, virtually none mentioned that in fact there were "hundreds of thousands" at the demonstration.
---
Tens of Thousands of Iraqis Protest US Occupation
On anniversary of fall of Baghdad, supporters of radical cleric demand U.S. military pullout
Boston Globe 4/9/2005 05:42
By Antonio Castaneda, Associated Press

BAGHDAD, Iraq (AP) Tens of thousands of Shiites marked the anniversary of the fall of Baghdad with a protest against American troops at the same square where jubilant crowds toppled a statue of Saddam Hussein two years ago [photo of demonstration]
---
Senate Committee Approves $80 billion more for Iraq
from Antiwar.com

Looks Like $80 Billion More for War, Despite Objections

by Aaron Glantz

WASHINGTON, D.C. - Congress is poised to give President George Bush $80 billion more for the wars in Iraq and Afghanistan.
---
The Pope vs Bush and Powell on War and Peace
A Pope of Peace and Bush's War
by Derrick Z. Jackson
April 6, 2005 by the Boston Globe

The facade of respect did not hide President Bush's utter disdain for the pleas for peace from Pope John Paul II. In his press conference Monday to announce that he would attend John Paul's funeral, Bush was asked by a reporter: ''How do you think this pope has affected America's spiritual and political life? And how much weight did you give to his opposition to the Iraq war?"
---
Detailed Report on Iraqi Election and US Media
Iraq: The Real Election

by Mark Danner, New Yorker Staff writer and journalism professor at UC Berkeley

This article appears in The New York Review of Books, April 28, 2005
1. "The essence of any insurgency, and its most decisive battle space, is the psychological.
---
UN Says Malnutrition of Children Higher Under US Occupation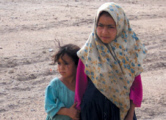 Click this web address for the whole story:

http://news.bbc.co.uk/2/hi/middle_east/4395525.stm
---
Scott Ritter Says Democracy is Being Hijacked in Iraq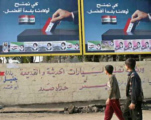 Hijacking Democracy in Iraq
By Scott Ritter, AlterNet. Posted March 23, 2005.
What occurred in Iraq on Jan. 30, 2005 was an American-brokered event, not an expression of Iraqi national unity. The U.S. lowering of the Shi'a vote is case in point.
---
Greg Palast on Fight Between Neocons and Big Oil over Iraq
---
Previous News & Opinion
APN Asks for Emails on Gaza
APN Asks for Emails on Gaza
---
Scott Ritter says British Voters Should Punish Blair
Scott Ritter says British voters should not let Blair off the hook
---
Columbia prof. Jeffrey Sachs on Iraqi War Deaths
Iraq's Silent Dead
by Jeffrey Sachs December 02, 2004
Jeffrey Sachs of Columbia University's Earth Institute goes where the mainstream media doesn't tread: deep into a war where civilians are targets as often as insurgents.
---