Documents
« Critique of Sen Schumer's Statement Against Iran Deal | Home | Photo and Map of One Gateway Center »


MoveOn Rally 8-26 Information

Rally for Iran Nuclear Deal at Senators Booker and Menendez Offices Wed Aug 26. 2015 at Noon
MoveOn is the rally sponsor. Our Newark event at the offices of Senators Booker and Menendez is one of hundreds of similar events at Congressional offices across the country.
You can sign-up with MoveOn for our event (not required) here: https://civic.moveon.org/event/events/index.html?action_id=367
After the rally. we will deliver petitions to the Senators. Sign the petition here: http://petitions.moveon.org/sign/president-obama-thank-1
Congress will vote in mid-September to approve or disapprove of the deal. Opposition groups are pushing emails and phone calls. We must make our voices heard. Please call and email Senator Booker at:
Call Senator Booker: (202) 224-3224
Email Senator Booker here:
http://www.booker.senate.gov/?p=contact
Although he has announced he is against the deal, if you have time, call and email Senator Menendez:
Call Senator Menendez: (202) 224-4744
Email Senator Menendez here:
http://www.menendez.senate.gov/contact/?i=DEF
__________________________________
The location of Gateway Center One is next to Market Street directly across from Penn Station Newark. Also facing Penn Station Newark are the Hilton Hotel and a parking garage, where you should be able to park.
Here is a photo of where the rally will take place: on the Market Street sidewalk of Gateway One.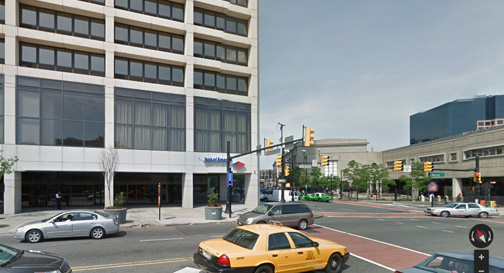 On the right is Penn Station Newark. Between Gateway One and Penn Station is Raymond Plaza West. At the other end of Raymond Plaza West (not visible in photo) is Raymond Boulevard.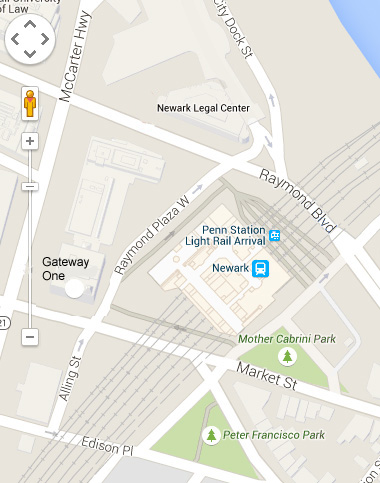 If you have questions, email Paul Surovell at paul@beaboutpeace.com or call 973-763-9493