Actions & Events
« MoveOn Report on Recession
and Iraq War Delivered to NJ Senators | Home | Calls for a Gaza Cease-Fire by Jewish-American & Palestinian-American Groups »
Maplewood Memorial Day Parade 2008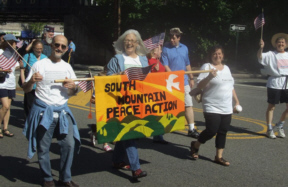 The South Mountain Peace Action contingent marching in the Maplewood Memorial Day Parade on May 26, 2008.

Photos by Mary Gallagher, Chris Black and Jamie Ross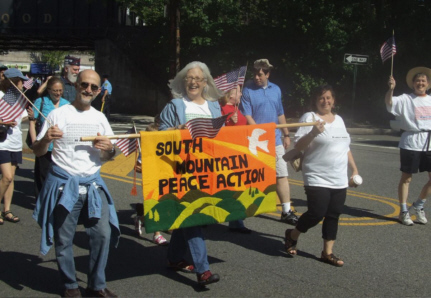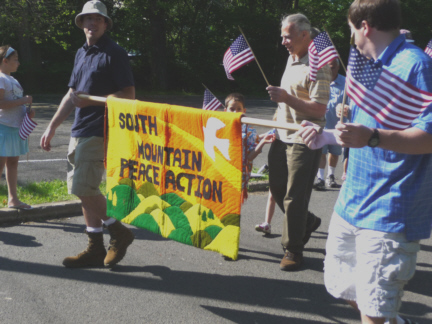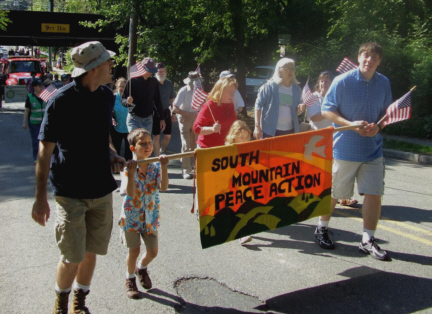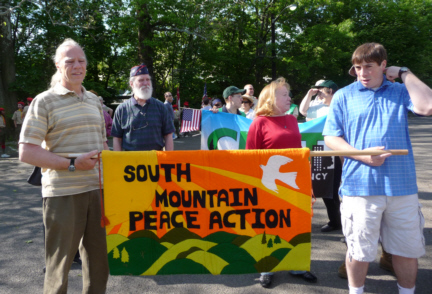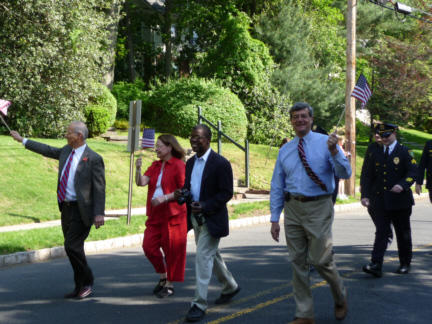 Maplewood Deputy Mayor Fred Profeta, Township Committee Member Kathy Leventhal,
Mayor Ken Pettis and Vice Mayor Vic De Luca.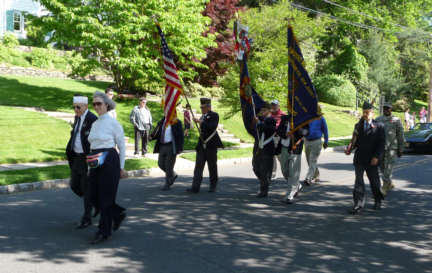 Bernie and Joan Crystal lead the march. South Mountain Peace Action chair Paul Surovell
with veterans' honor guard on the right.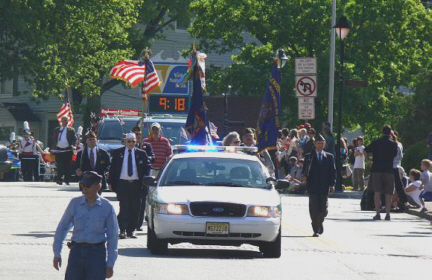 Photo from Maplewood Online. For more photos click www.maplewoodonline.com