Actions & Events
« MoveOn Events at Payne and Pascrell Offices 2-22-07 | Home | Be About Peace Day 2007: Program »
Maplewood and South Orange Designate March 24, 2007
'Be About Peace Day'
Photos by Mary Gallagher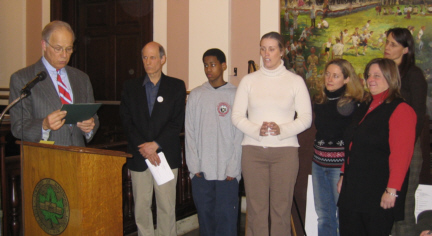 Maplewood Mayor Fred Profeta reads proclamation designating March 24, 2007 'Be About Peace Day' in Maplewood. Looking on are South Mountain Peace Action chair Paul Surovell, Be About Peace slogan and graphic creator Jackson Roberts, Amanda Schroeder (sister of Marine Lcpl Augie Schroeder) and Be About Peace Day 2007 coordinators Donna Welsh, Beth Boily and Carolyn Smiley.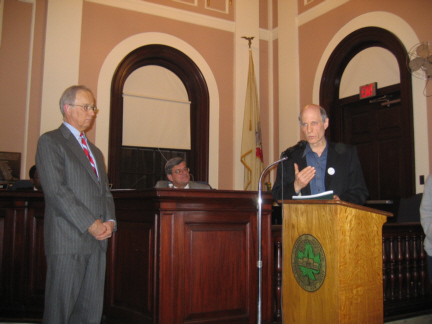 Paul Surovell makes acceptance remarks. Looking on are Mayor Profeta
and Township Committee Member Vic De Luca.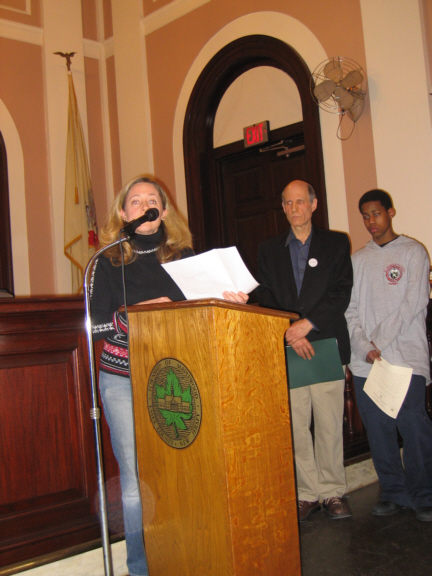 Donna Welsh talks about Be About Peace Day 2007.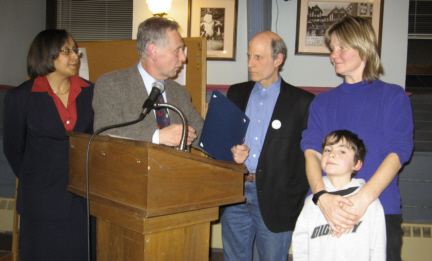 South Orange Trustee Terriann Moore-Abrams and Village President William Calabrese present Proclamation to Paul Surovell, Ginny Brown and her son Daniel who accept on behalf of South Mountain Peace Action.

The Maplewood Proclamation

[ Click for text version of the Maplewood Proclamation
and the Township Committee Resolution calling for US withdrawal from Iraq. ]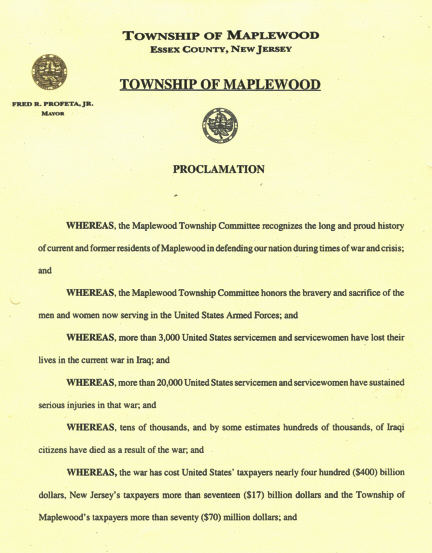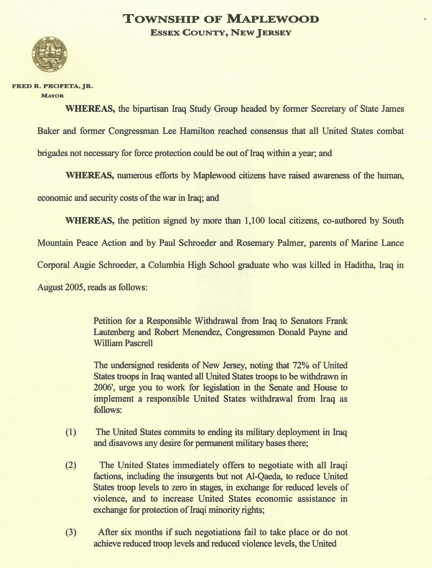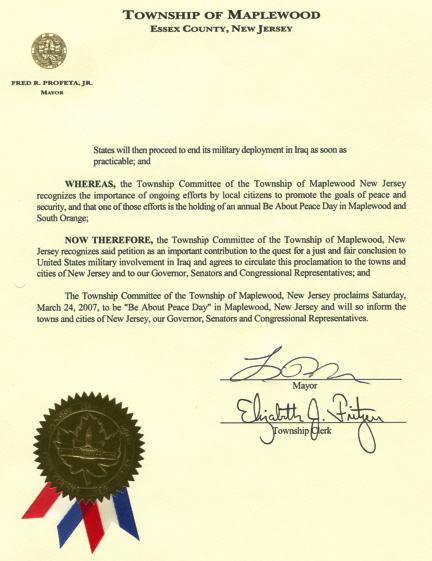 The South Orange Proclamation
[ Click here for text of Proclamation ]